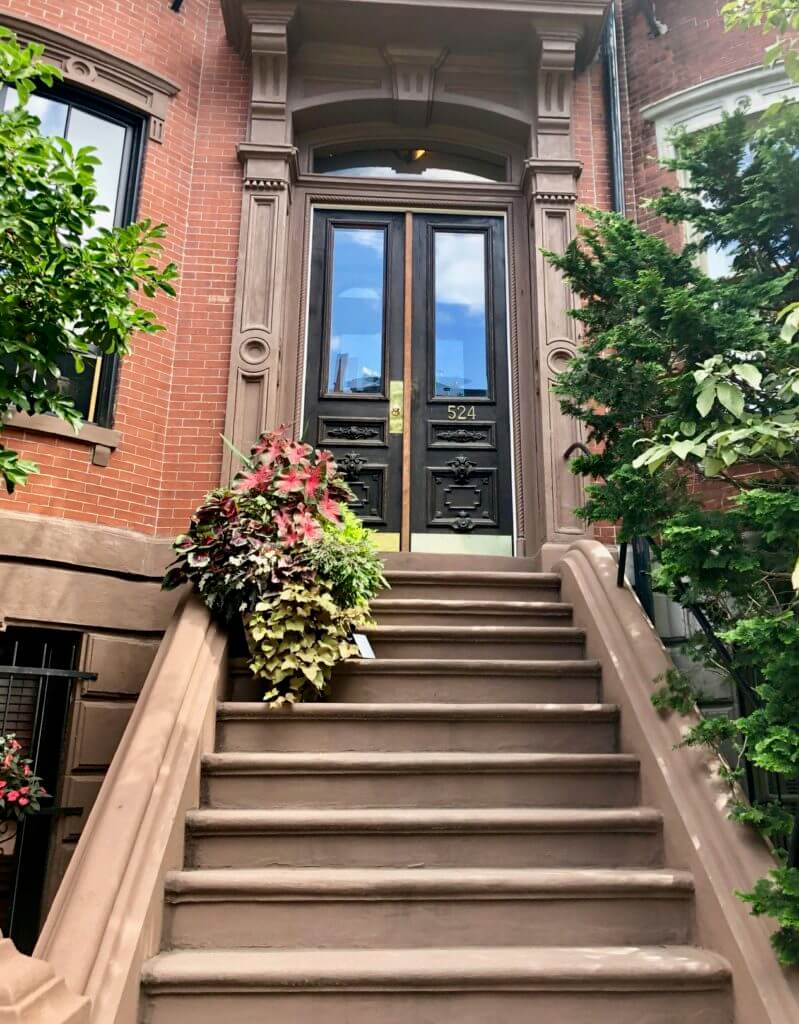 Happy Friday Y'all! It feels like Fall around here – temps are dropping, there's crisp air at night and we made our first pot of soup this week. Though I'm certainly not wishing away summer, my favorite season here in New England is definitely fall. There is no place in the country more beautiful and I'm looking forward to enjoying the next few months. That said, the weekend will be spend unpacking the last few boxes (we're down to 2!) and re-packing as I head off for two weeks (four cities) on Sunday. Part work travel, part play travel and 14 nights living out of a suitcase. Trying to pack it all into one medium bag and a carry-on shoulder bag. Wish me luck!
+ Just bought this wooden bowl for our new kitchen!
+ Loving Erin's fun, colorful bathroom reno!
+ An important reminder to stop feeling guilty.
+ Considering this blue rug for our new guest bedroom.
+ A nice roundup of what successful people do in the workplace.
This Week on South End Style
Our New Living Room Design Plan