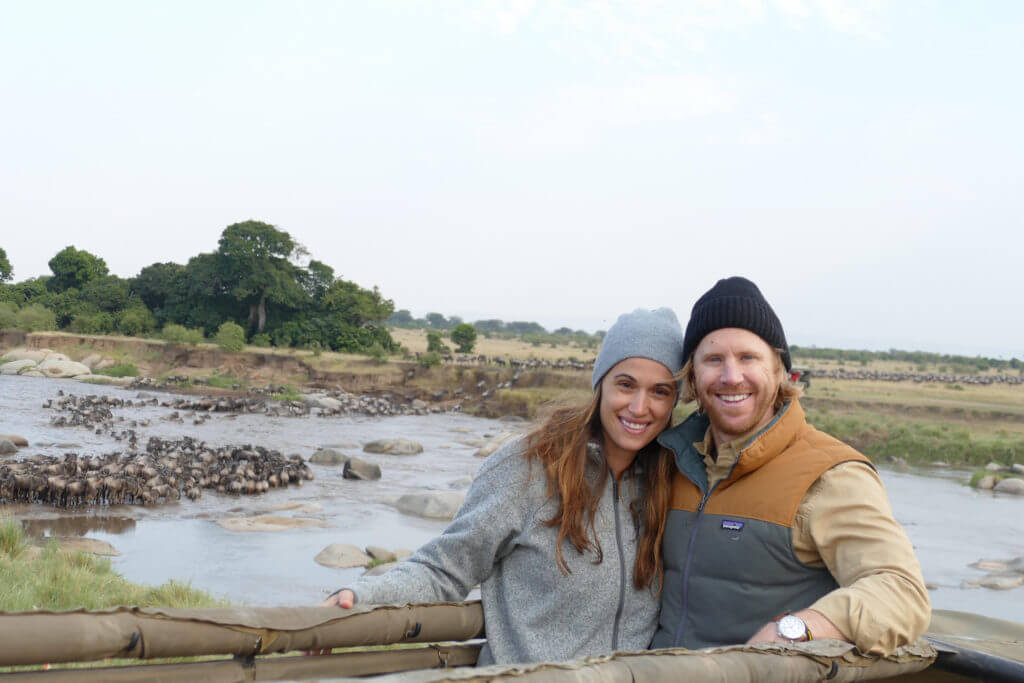 happy birthday to my favorite travel partner!
Happy Friday of this wonderful holiday weekend! Memorial Day weekend is always extra fun around here (even in quarantine) because not only does it officially "kick off" the Summer season here in New England – among most places – but also it is my husband's birthday! We have been incredibly spoiled in that 5 of the last 6 birthdays we spent together we have traveled abroad for his birthday weekend. In years past we've visited Puerto Rico, Paris, Switzerland, Ireland and Iceland. Safe to say this is a tradition that we love and have always hoped to repeat. This year is obviously different so we will be celebrating low key with just us (and a few close family members) – I'll bake him a delicious birthday cake, he'll open some cards from family and video chat with friends. A different birthday for sure, but we are ringing in another year of him being healthy and happy and that gives us an incredible amount to be thankful for this year. Enjoy your holiday weekend!
+ DIY hair mask (since we aren't hitting the salon)
+ This SoHo duplex is next level.
+ The most delicious looking oatmeal cookie chunk bars
+ Can't make it to the nail salon? Here's how to remove gel polish at home.
+ A 5-ingredient recipe I can get behind!
This Week on South End Style
My Dream Home + How to Emulate its Style