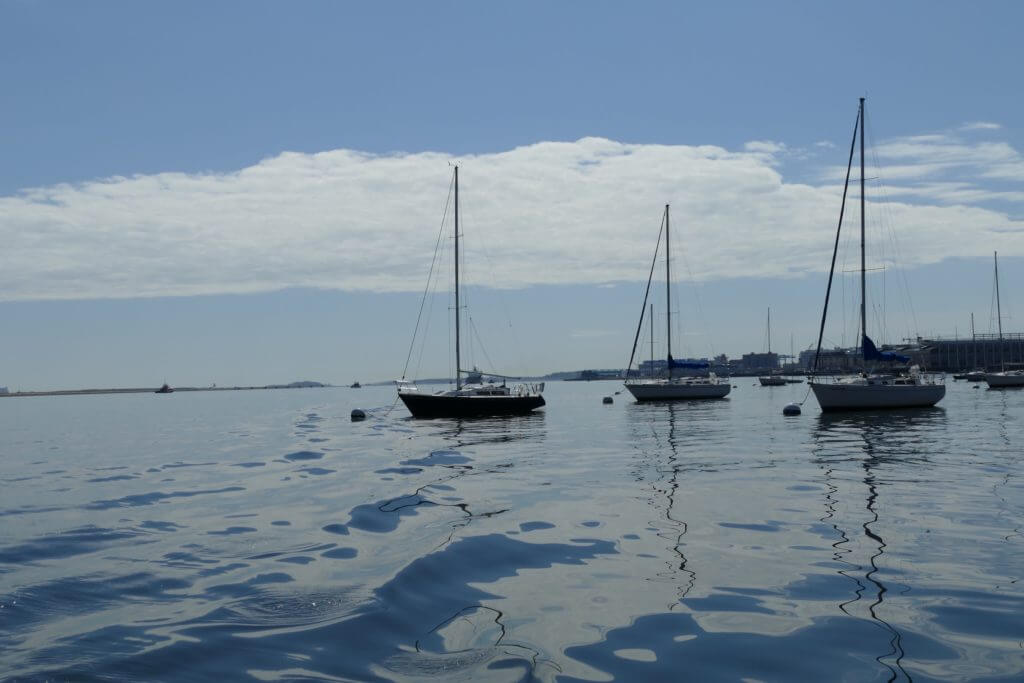 Cities like Boston are often times better viewed by the water – do you agree? I took this picture a few weeks ago when we took a boat ride over and back to Nantucket for the weekend. I'm glad we got one last trip to the island in prior to the weather turning. This week has really felt like Fall here. It never ceases to amaze me how easily the climate shifts in New England. One day we're running outside in shorts and a tank and just like clockwork, the next morning there's a crisp breeze in the air and it is sweater season. With that said, I will be enjoying the weekend outside. We may drive over to the Berkshires tomorrow for a quick overnight and stop by an apple farm on our way back – a fun Fall tradition!
+ This home is the perfect mix of family friendly + classic chic….and that backyard? OMG!
+ A Southern favorite to add to any appetizer board.
+ The cutest blouse for work, under $50.
+ Are aperitifs part of your daily ritual?
+ The most beautiful Chicago home.
+ I recently bought these markers…may attempt some DIY abstract art soon!
This Week on SouthEndStyle