Welcome back to the 4th installment of our wedding weekend! You can catch up reading about our hotel, our vision, and our day at the track. I've got to say, the energy on that Friday was amazing – the track really kicked off the weekend and allowed everyone to mingle and get to know each other (since 105 out of 112 guests attended!). By the time our Friday night rehearsal dinner rolled around, it felt like new friends were old friends. Is there any better feeling?!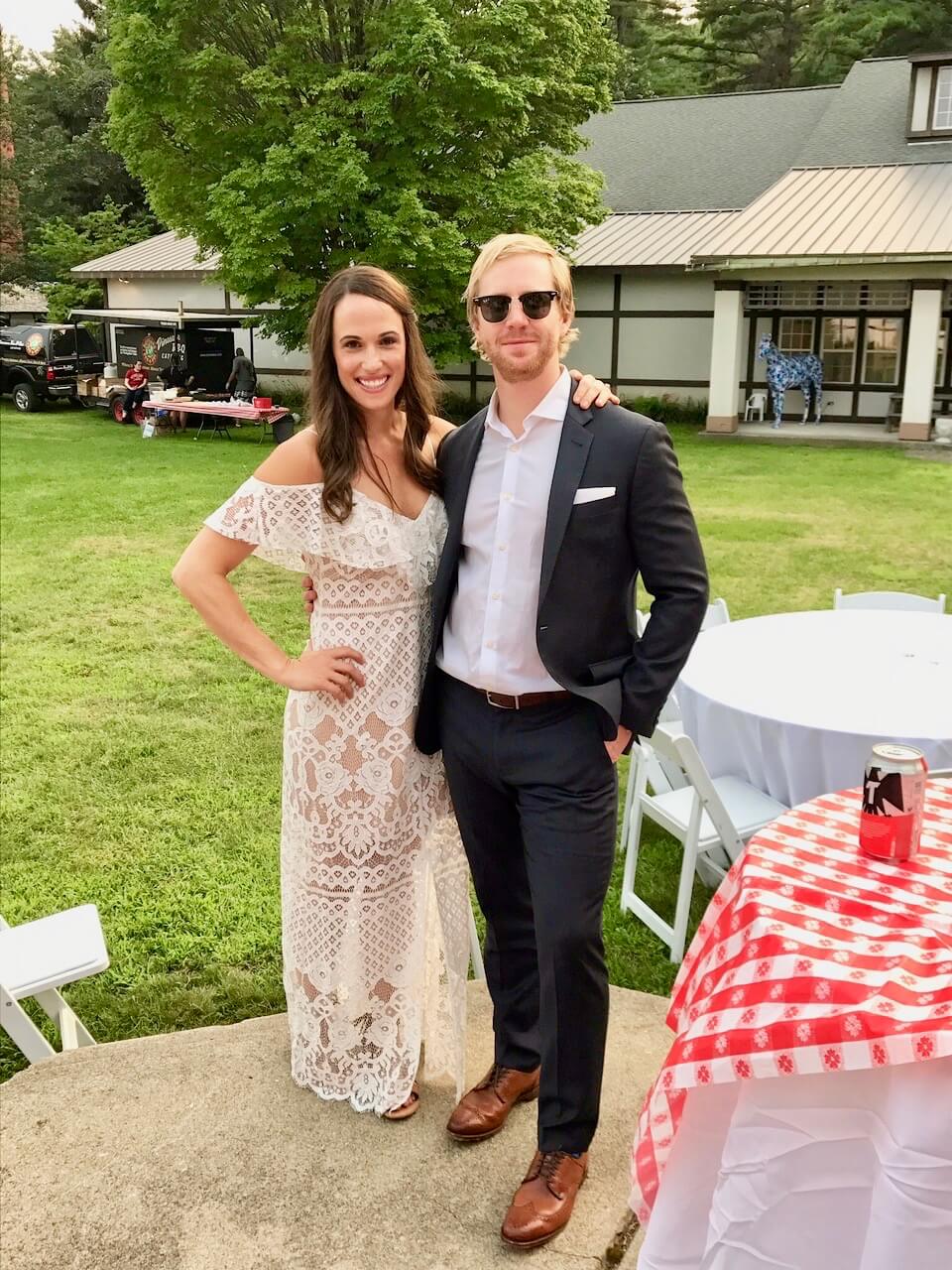 Terry & I had one goal for Friday night: a relaxed, fun backyard BBQ. Given that the track day was fancy & our wedding was black tie optional, we wanted everyone to be able to have a laid back evening and simply enjoy each other's company. The weather was 70 and slightly overcast so it was absolutely perfect for an evening outside. Here are a few things we did to create this vibe:
Our venue, The Museum of Dance, was a private, indoor/outdoor space where we could bring in any vendors of our choice. We set up round dining tables in the large foyer which had high ceilings, large white columns, floor to ceiling windows and french doors opening to a huge courtyard set up with live music, lawn games, a self serve bar and plenty of additional seating. The museum was also conveniently located two doors down from the hotel that 90% of our guests were staying at, so everyone was able to walk over which made it so easy.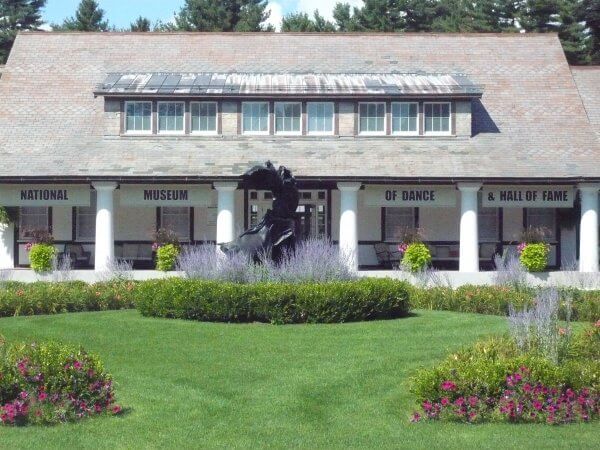 We opted to rent some items from Rustic Robin, a local company who kindly dropped off the items & picked them back up the day after. It made the process so much easier – I was going for a rustic theme so we opted for bride & groom cornhole, adult jenga & a few assorted frames with twine. We used these to display our travel pictures and to help our guests build our "bucket list" by suggesting places we should travel together. We kept the table decor to a minimum, simply grouping some old wine bottles, baby pictures & candles together. Everyone had fun seeing pictures of Terry & I throughout the years – I love personal touches like this for a rehearsal dinner.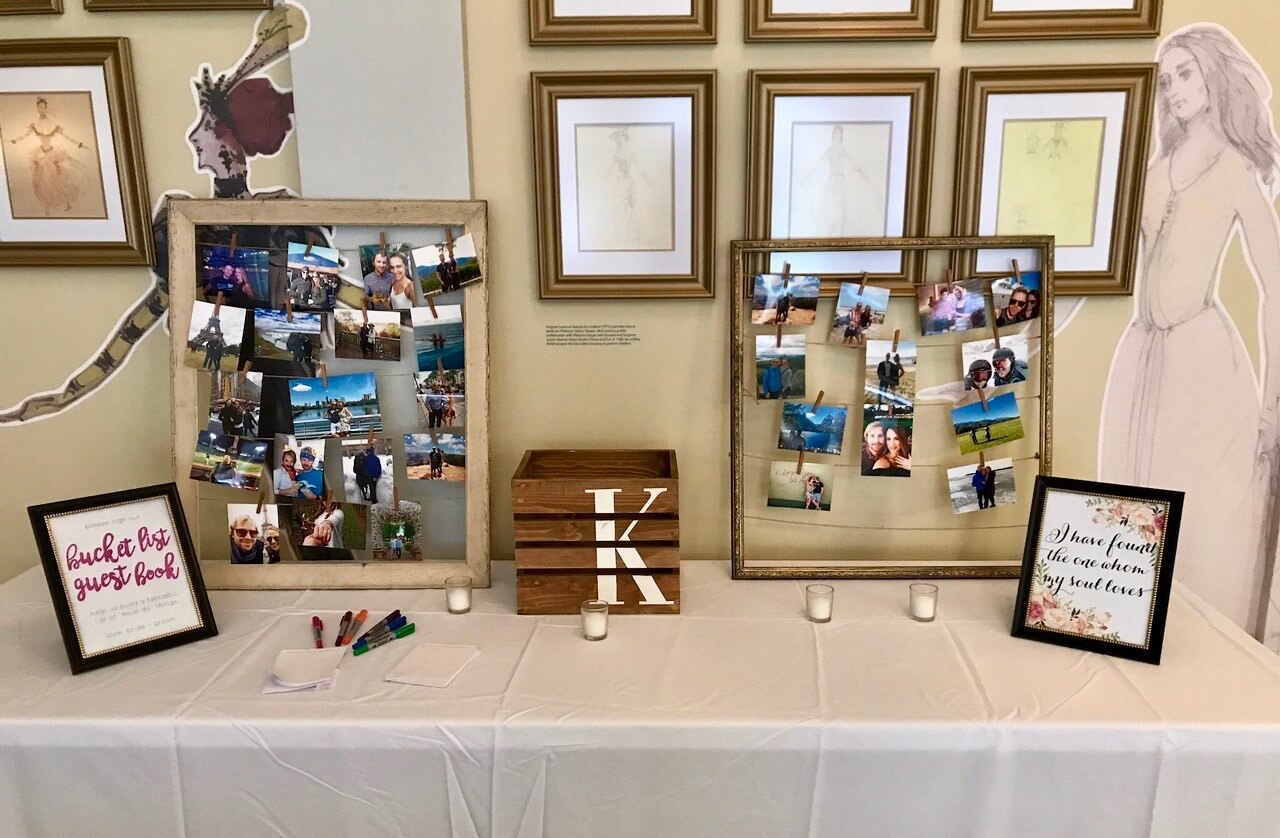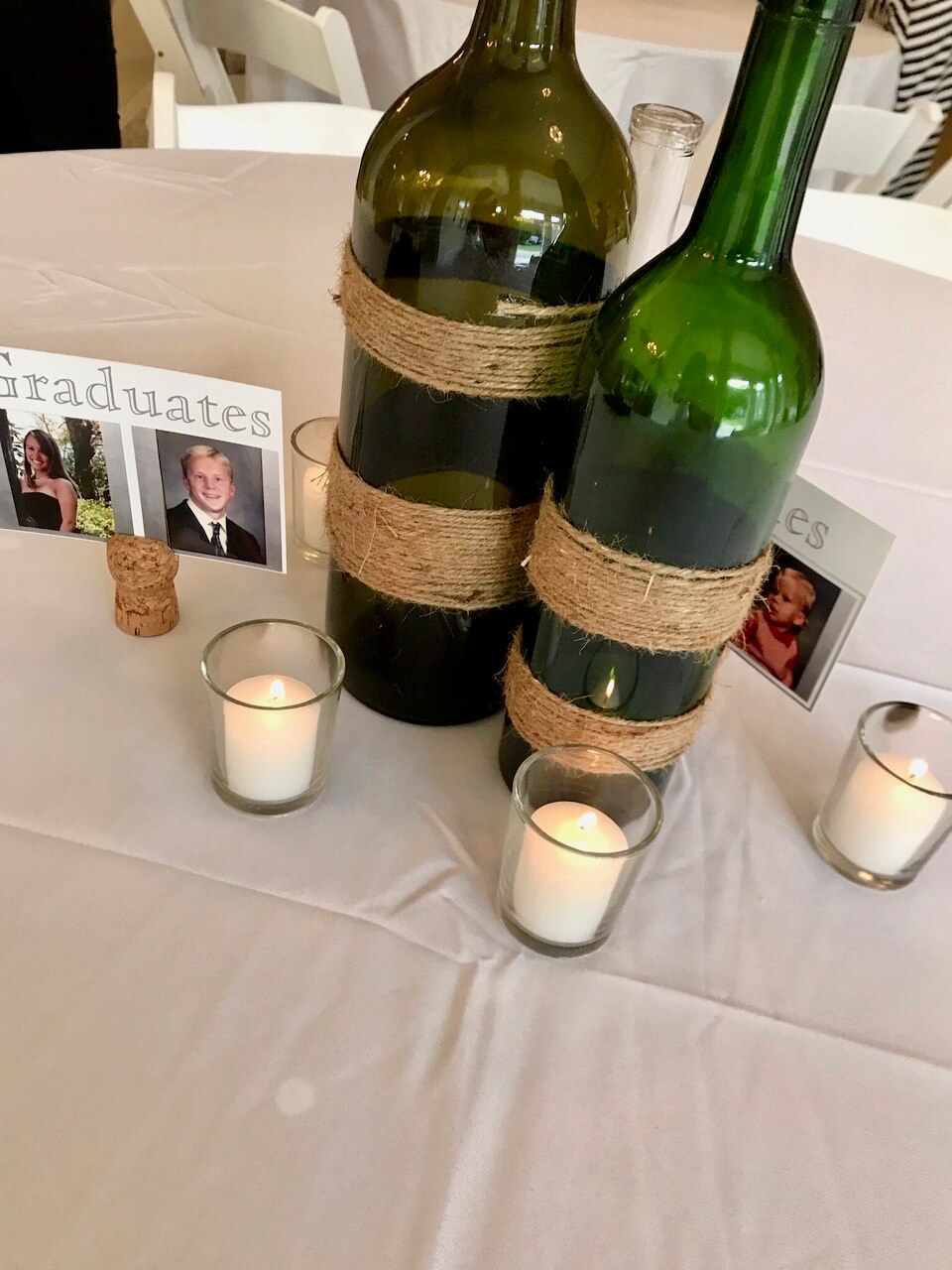 Our musician, Rob Pulsifer, provided hours of live music with his guitar & vocals – he stuck to mainly country, rock & classics. Think Tom Petty, Darius Rucker & Lynard Skynard. You could dance, sing along, or just enjoy the tunes. Having live music was a huge plus.
We hired Dinosaur BBQ for our catering. The smells alone drew people in. They set up a huge smoker on the property about 5 hours before the event and they handled every single piece of the dinner, from setup to service to break down. Their barbecue was outstanding – and this is coming from a Southerner! We still hear friends talking about how delicious it was. (If you're ever in the upstate NY area you must go there for a meal!) Our guests dined on pulled pork, beef brisket, bbq chicken and all of the fixins- mac 'n cheese, collards, coleslaw & cornbread. We had white wine, rosé, red wine, IPAs, Corona light and, of course, sweet tea. We made sure no guest left hungry, that's for sure!
Also, we also had some delicious, beautiful cupcakes from Gregg's (our dear friends are the owners) but we didn't snap any photos – I think we were all too busy eating them!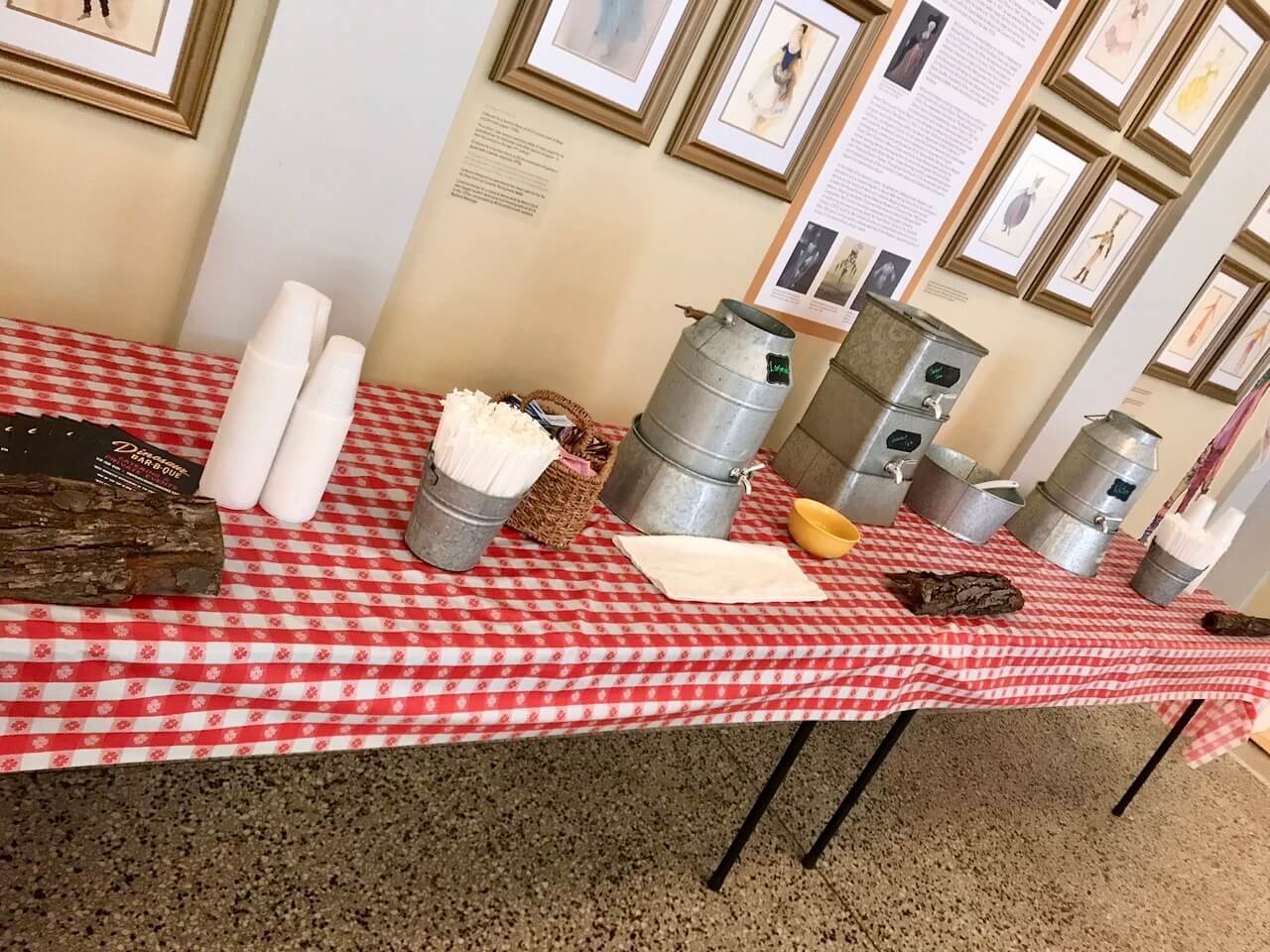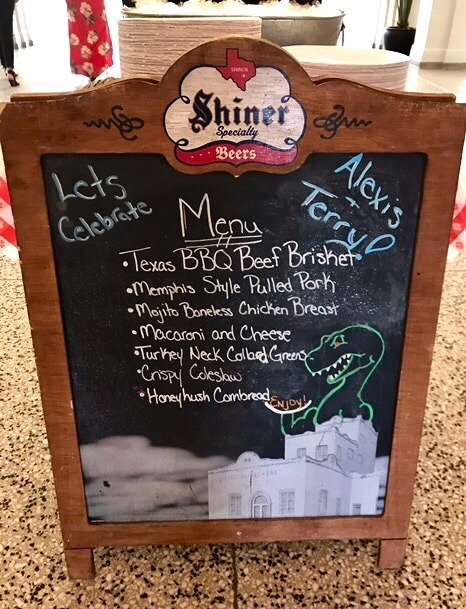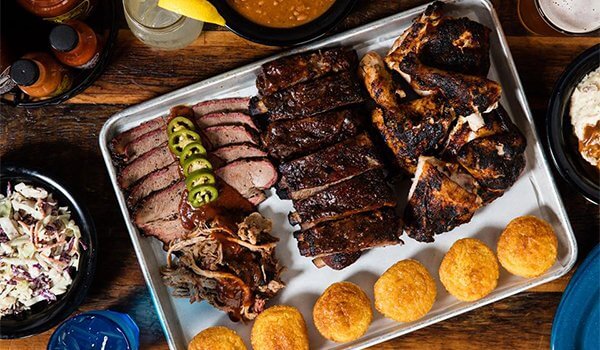 Lastly, we kept the formality to a minimum. My matron of honor, Christen, gave a beautiful speech about friendship & love. Terry's best man, Edward, gave a funny, loving speech regarding Terry's "pre-Alexis" days & offered some marriage advice. We all spent about four hours eating BBQ, swapping stories, dancing & laughing together.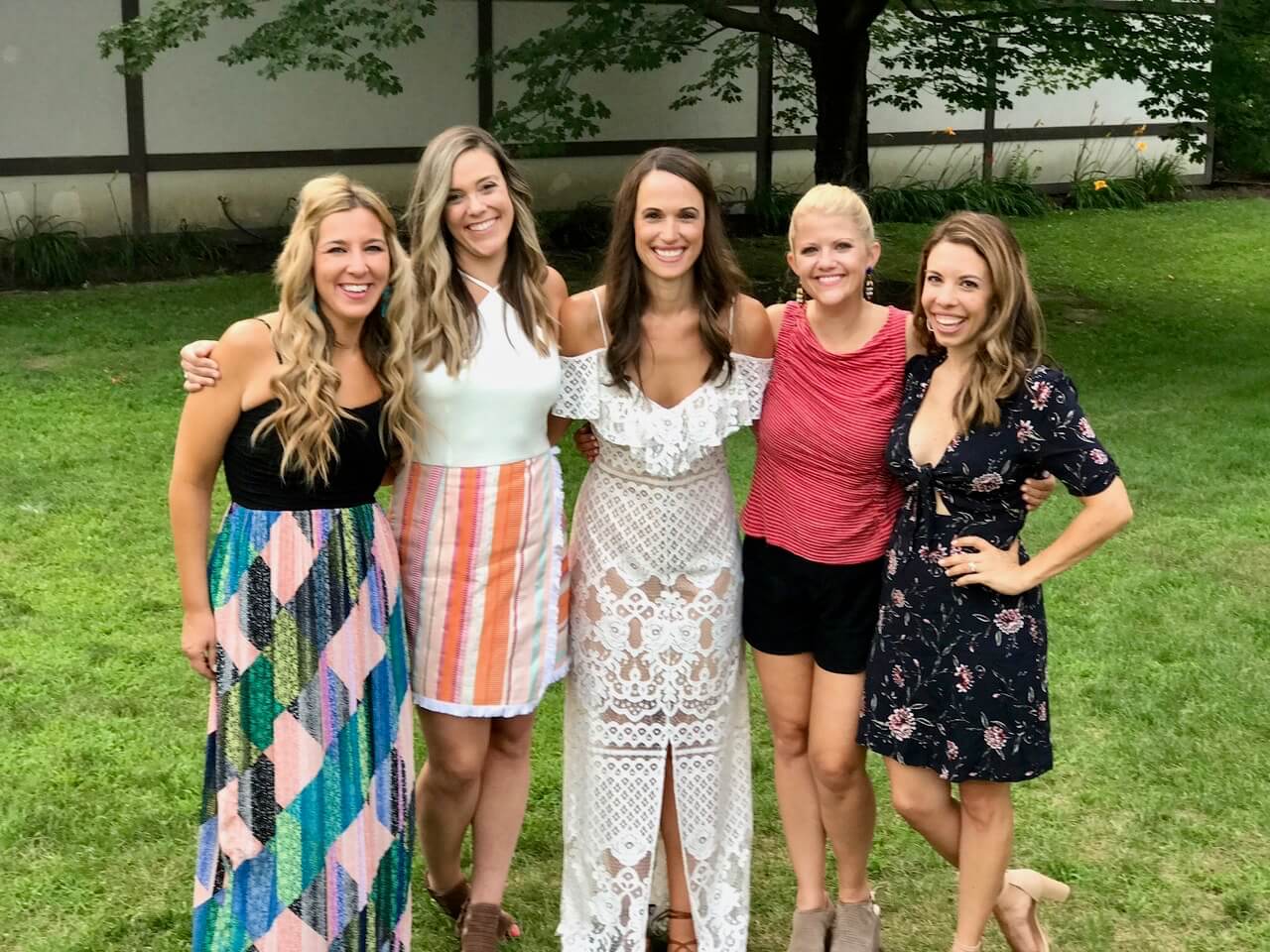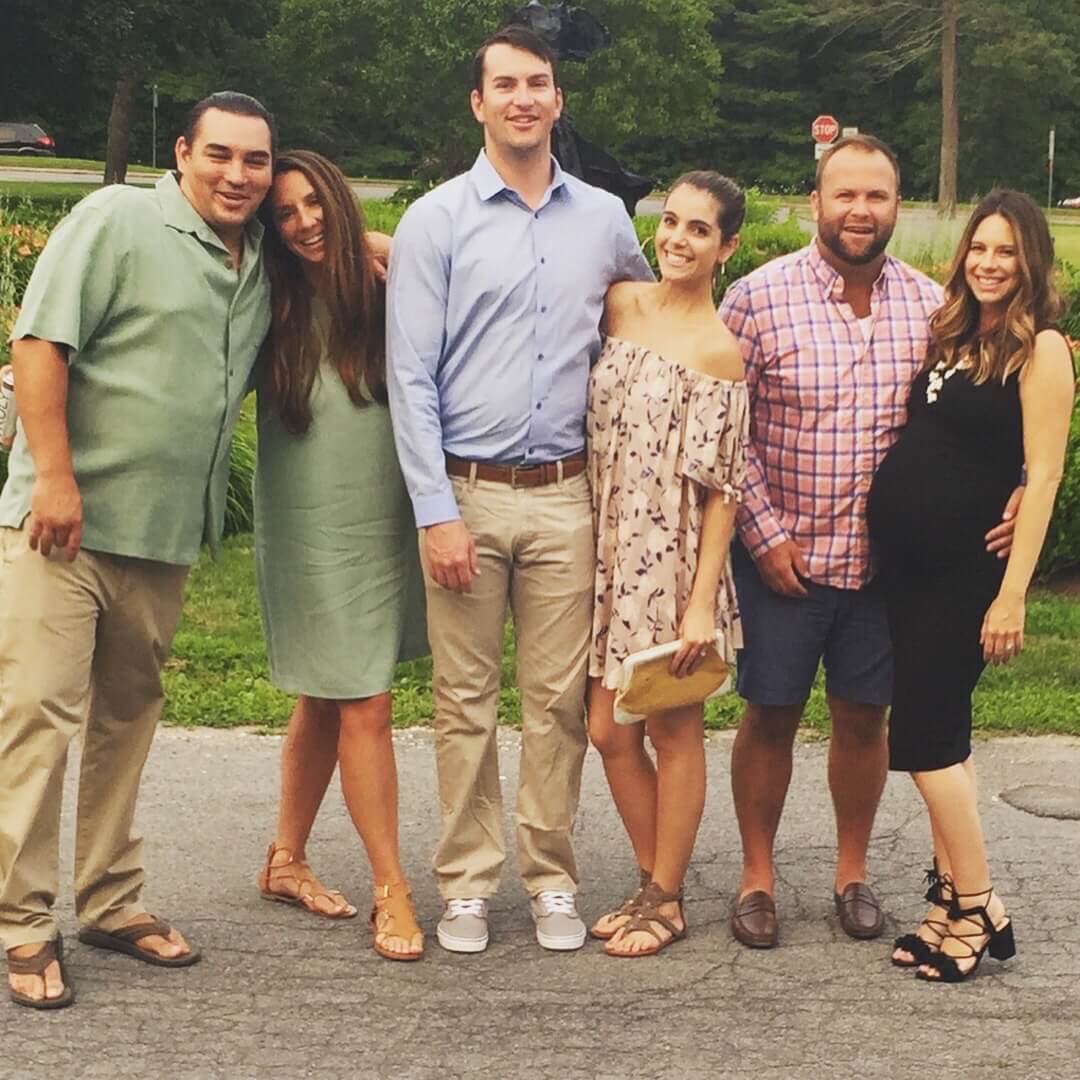 (Y'all know Mela had to make an appearance…jockey outfit and all!)
We ended the night feeling so much love & support from our wedding guests and it was the absolute best feeling to have the day before you're saying " I do". We couldn't have asked for a better rehearsal dinner and I would do it exactly the same way all over again!
Next up…our wedding ceremony + reception!