Happy Happy Friday Y'all! I am spending the weekend in ATL and I can't wait! I'll be doing quite a few fun things while I am down here, including a design client site visit & install (can't wait to share this incredible transformation), celebrating my mom's birthday, surprising my God-daughter on her birthday, visiting friends and of course, spending time with family. We plan to hit some of my favorites – Sweetwater Brewery, South City Kitchen, La Parilla and more. It should be a fun-filled, busy yet relaxing weekend. Fall in Georgia is just beautiful and I am looking forward to a little sun and heat, given the cold weather we've been having in Boston over the past week. Enjoy your weekend!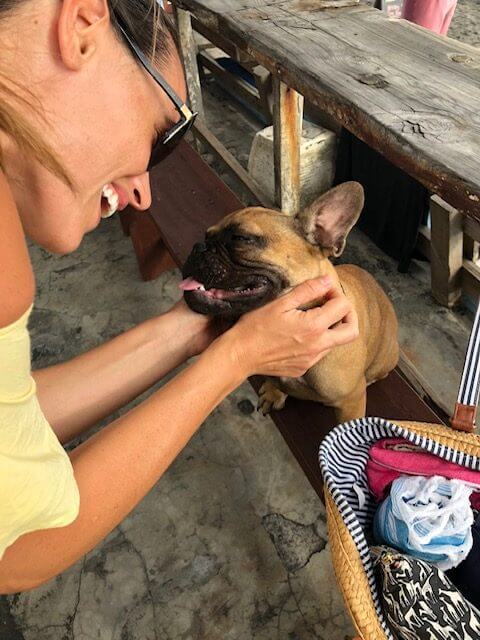 Chico – the adorable Frenchie that we met in Canggu
+ Picked up this vest in both maroon and gray – versatile, neutral and a great price!
+ I love a good horror movie – here is a list of top ones to watch this Halloween.
+ A great big roundup of floor lamps, all under $50.
+ An interesting read about fasting – what are your thoughts on this?
+ 5 ways to bring fall into your home – written 2 years ago but all still hold true!
This Week on South End Style