Every single person has the same reaction when I tell them that we spent a two week honeymoon in South Africa: "Wow, that's so incredible, what a bucket list item"…quickly followed by "how the heck did you plan something like that?". HA! My thoughts exactly. Planning this trip was no easy task – in fact it was challenging, confusing, frustrating at times and a huge learning curve for me. We're dealing with multiple moving parts (international flights, intercontinental flights, safari lodges, hotels, rental cars, third party travel agencies) and huge time differences (10+ hours) and multiple currencies (USD, GPB, ZAR) and available dates that change within the blink of an eye. It's overwhelming, to say the least! It is also, however, the most rewarding and mind-blowing trip I have EVER been on so to say it's worth the trouble is beyond an understatement.
So for those of you interested in planning a trip to Africa, let me help get you organized and give you all of the travel tips and tricks that I learned.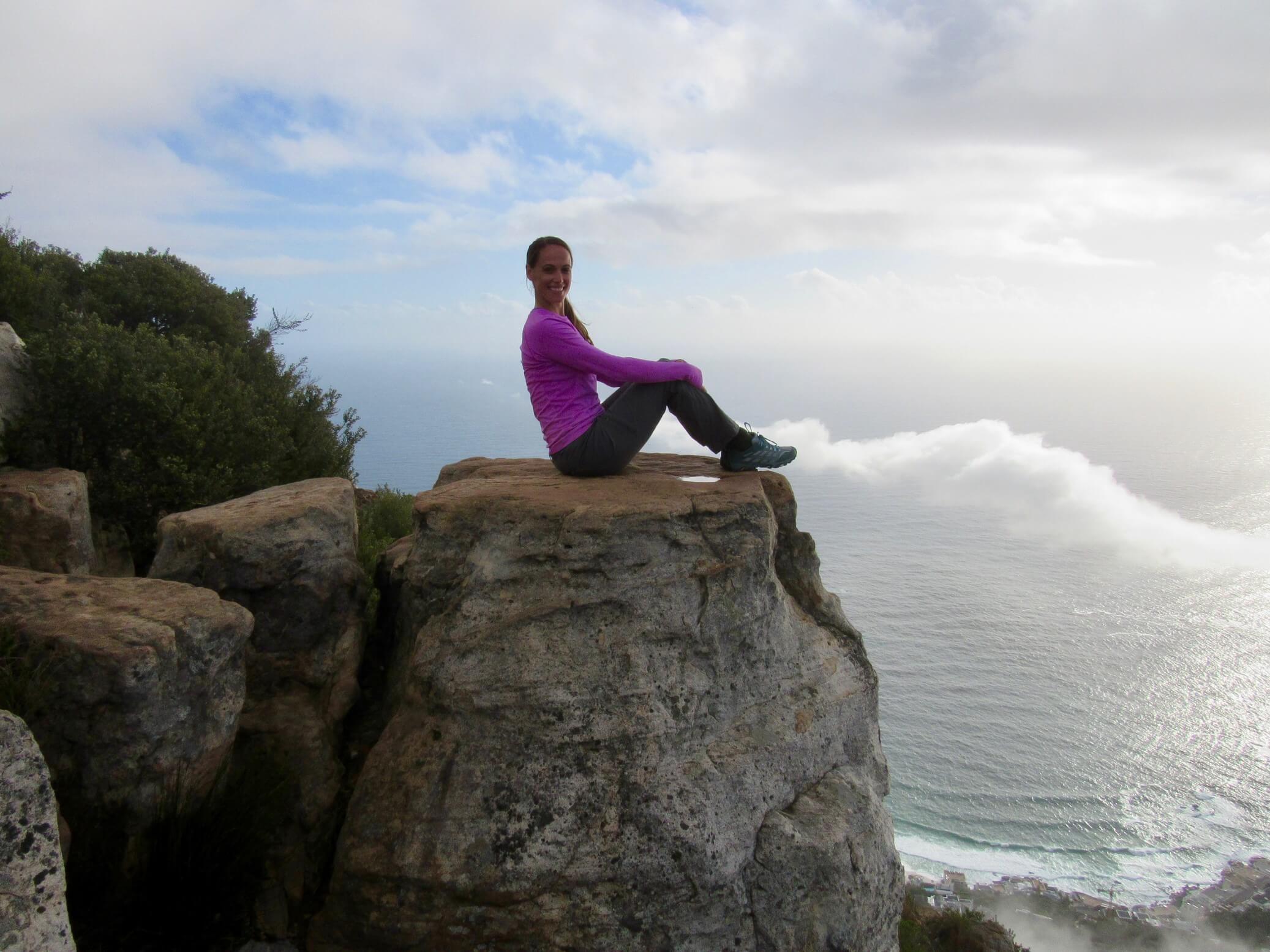 1. Pick a country
Where do I start? This is where you start. There are about 4 main countries that first timers to go in Africa and each has something different to offer. If you know where you want to go, skip to #2. If you aren't quite decided, let me break it down for you a bit:
South Africa: Known for the "big 5", referring to the big 5 animals that you will likely see with S.A. as your safari destination: lion, leopard, elephant, water buffalo and white rhino. If you're a first timer to safari, this is where I would recommend you go, as Kruger National Park is known for their outstanding safaris and animal spotting. S.A. also has so much to offer if you have at least 10 days to vacation (better off with 2 weeks!). Cape Town is a thriving, cosmopolitan city with endless restaurants, bars, shopping & outdoor activities. The Cape Winelands offer a slower pace of life with hundreds of wineries set in beautiful rolling hills. The South African coast offers shark diving, whale watching, surfing and endless beaches. As you can see, South Africa really has it all.
Kenya: Home of the Masai Mara and known for their elephants & zebras, Kenya is an excellent choice for visiting Africa if you want more safari, less city.  They have an abundance of safari lodges, including tented lodges, luxury lodges and ones set within the bush. Kenya is also home to the black rhino, which would be unbelievable to see in person.
Tanzania: Arguably the best place to witness these majestic animals, Tanzania is home to the Serengeti National Park (what you've likely seen on Planet Earth) and the Ngorongoro Crater, a natural, monstrous watering hole for the local animals. Here in Tanzania you will see not 5 or 10 buffalo, but thousands. The great migration goes through here (and into Kenya) so if you are a true animal enthusiast, this may be your best options. Often times Kenya and Tanzania are coupled together as a trip.
Botswana: Widely known for their eco-friendly and untouched wildlife, Botswana is the least crowded, least commercial and lowest density of tourism. With this, however, comes a price so Botswana is also notorious for being the priciest. It also has a water feature which many don't – there are boat safaris and canoe safaris since much of the wildlife is best visible by water. You can also head to the stunning Victoria Falls for an easy day trip. If you can afford it, we hear Botswana is definitely worth it.
2. The country determines the time of year
South Africa is best to visit year round, though you'll want to plan for "rainy" or "dry" season (both have perks). November through March is rainy seasons with hot temps but animals are out as water is plentiful. Grass is also green and plants flourishing. May to September is peak dry season with cooler temps. August – September is the best time to go as it's past school holiday (less crowded) and the brush is low, meaning animals are easy to spot. This is when we went and we absolutely loved it.
Kenya is best to visit in May through October, when it's cooler. The wildebeest migration usually reaches here in July, so consider that when planning your trip. If you choose to head towards October/November and the start of wet season, you are likely to see newborn animals and prices will be much lower. Don't forget to stay at Giraffe Manor in Naorobi if you are headed to Kenya – what a cool experience!
Tanzania is best to visit June through October, during the great migration. Again, if you're going to plan this along with Kenya, it's best to go in August/September to hit peak migration season in the Serengeti. You could also tack on Zanzibar for a relaxing beach vacation after your safari, which we hear is just fabulous.
Botswana is best to visit June through October, since the Okavango Delta is typically at peak levels and the animals are out. It's also most temperate during this time so it will be the most comfortable (trust me when I say this makes a difference).
3. Know your budget.
Safaris are expensive. Plain and simple. When you're traveling halfway across the world and spending anywhere from $10-$20K on a vacation (assuming you spend 10-14 days and hit various camps), you want to know that it's worth it. While I am all for budget travel, I think that visiting Africa and going on a safari is a once-in-a-lifetime trip for many of us, if we are lucky! We splurged since it was our honeymoon; however, there truly are safari camps that fit every budget. As I said above, the country and time of year you pick will greatly determine your budget. If you can avoid peak season, not only will the safari camps be less expensive, but your flights will as well. I think it's best to pick a total budget (including flights, safari, hotels, etc) and stick to it. You can make it work.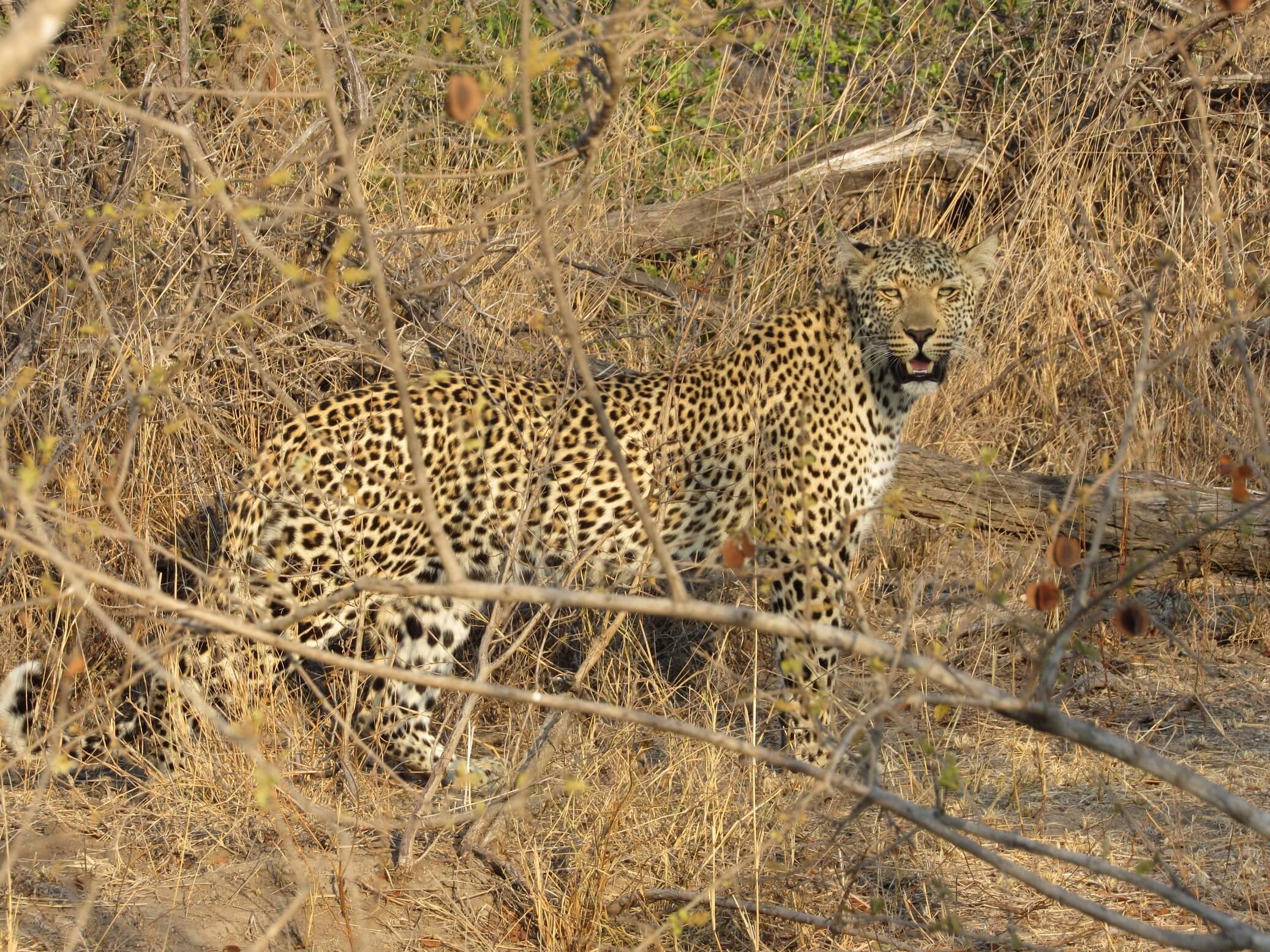 4. Book your international flights
Most safari lodges won't book you without having proof of your international flight (they are all so small that they can't "hold" spots due to other travelers who may want to book). Depending on where you're coming from/going to, you will likely have at least 1 connecting flight. Then once you're on the ground in Africa, you likely have a puddle jumper flight or car commute (we had both). We opted to spend our first night in our arrival city (Johannesburg) from the long international flight in order to catch up on sleep, get on local time and feel refreshed. From there, we spent the first half of our trip exploring the country and we ended on the safari. Our travel agent strongly suggested this and I am so glad that she did – the high you will feel from the safari is unlike any other and I can't imagine ending a trip any other way!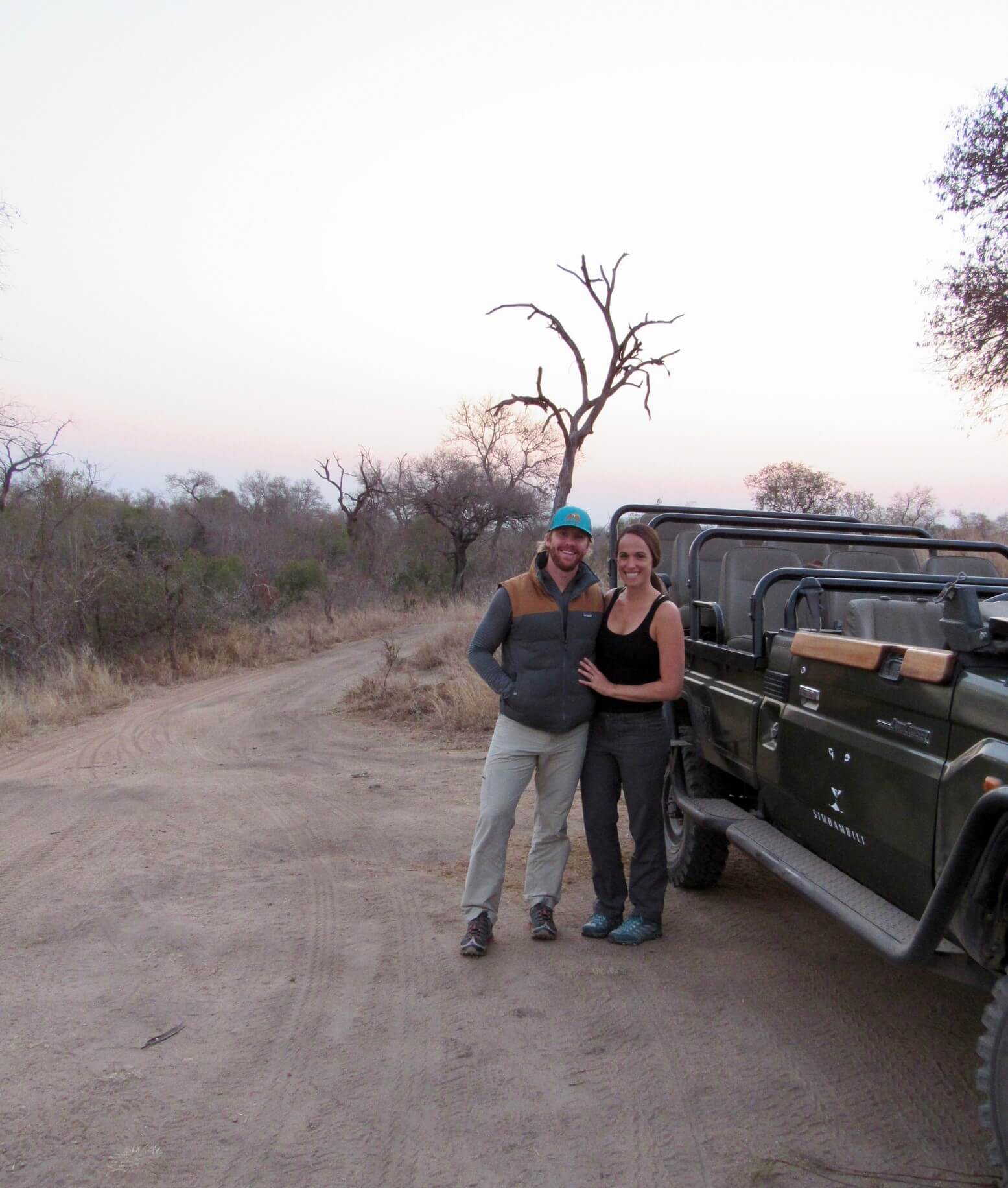 5.  Find reputable travel agency to help with safari
This is actually the one and only trip that I have ever used a travel agency for and holy cow, am I glad that I did. They helped greatly with the travel once you're on the ground in Africa. For us, this included small flights, ground transportation, safari lodge scheduling and more. They also helped tremendously with deciding which lodge was best for us. With over 30 to choose from in our area of Kruger, it was beyond helpful to have insider information on price / clientele / vibe / size / location and more. They are able to help with any piece of, or all of your trip. A few that I would recommend are Go2Africa (we used and loved), And Beyond and Getaway.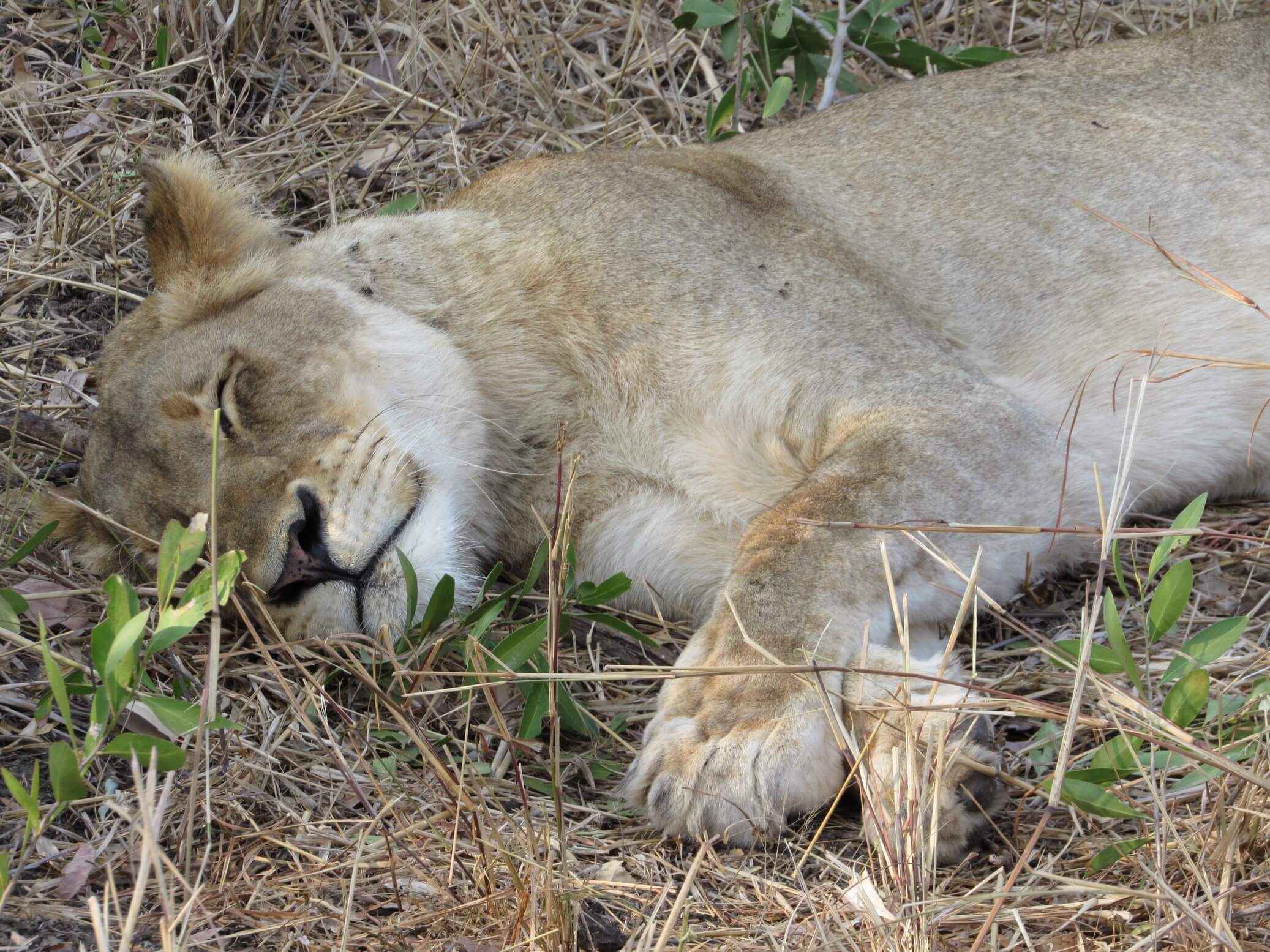 6. Be flexible
Your dates will likely change. Your first choice safari camp may be booked. You may have to spend a little more than you wanted. The exchange rate may not be in your favor. Look, this is a big trip and a lot can go wrong. Just prepare the best you can, do your homework and know that only so much is in your control. We had a few (minor) things go wrong but nothing dampened our experience in the slightest. Enjoy this trip of a lifetime!
** If you are looking to plan a trip to Africa or want more suggestions, please feel free to reach out to me directly, as I am happy to help!